Alexis Salas Burgos, PhD. Biological Sciences Faculty.

Italo Foppiano, Information Technologies Department.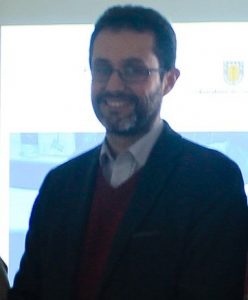 Cristián Hernández Ulloa, Natural and Oceanographic Sciences Faculty.

Esteban Vöhringer, Chemical Sciences Faculty.

Pamela Guevara, Biomedical Engineering Faculty.

Gonzalo Rojas, Computer Scientist,  Engineering Faculty.

Andrés Mejía, Chemical Civil Engenineer,  Engineering Faculty.

Andrés Sepúlveda, Physics and Maths Faculty.

Felipe Zúñiga Arbalti, Pharmacy Faculty.